Over the years, Mercedes-Benz has been synonymous with luxury, style, performance, safety and technical innovation. That is the reason why it is often used in movies to portray a character who is wealthy, successful, suave, or has a good taste in cars. Often, the cars are so much a part of the film that the movie wouldn't be what they are without their Mercedes Benz.
In the much awaited and recently released Justice League a pair of stunning Mercedes models graced the silver screen as Batman and Wonder Woman's wheels. The AMG Vision Gran Turismo is the "civilian Batmobile", driven by Bruce Wayne (Ben Affleck) on his job to recruit The Flash. And Wonder Woman (Gal Gadot) goes topless in the new movie with her choice of a car – a Mercedes E-Class Cabriolet.
---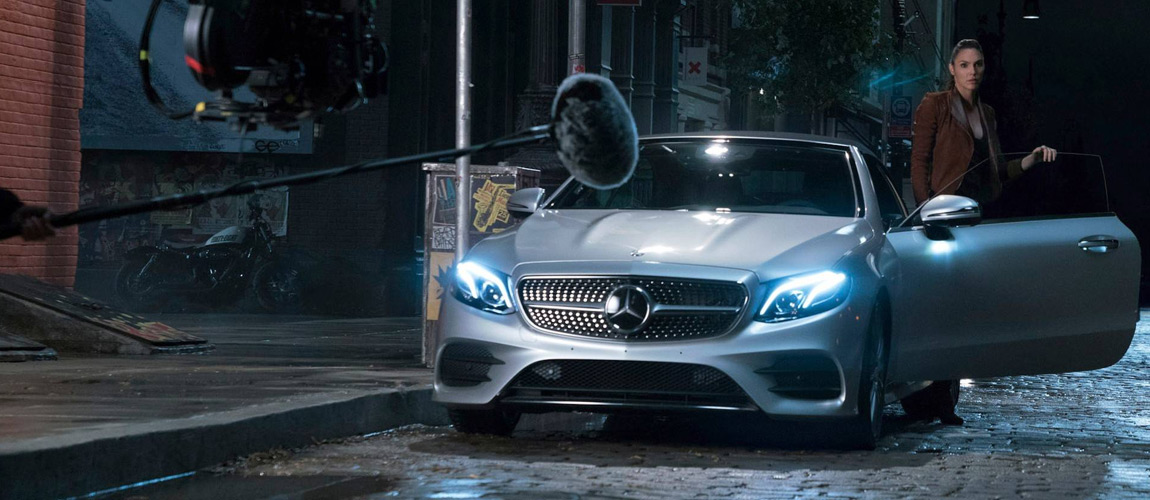 Dr Jens Thiemer, vice president of marketing for Mercedes, said: "With Justice League, we found the perfect partner to highlight our current vehicles as well as communicate the fascination of our brand.
The one in Justice League was built specially for the superhero blockbuster. Now Bruce Wayne, a.ka. Batman in particular, is not only one of the richest fictional characters but he also has a penchant for driving some of the best, swankiest cars on the planet.
Mercedes-Benz teams worked closely with the cast and crew of the DCEU flick to ensure that the finished movie car met all the film production requirements. A detailed interior was developed with with illuminated elements, racing seats and a virtual dashboard. They even took the pain to modify the car's design to accommodate Ben Affleck's large frame, as the original dimensions proved to be quite cramped for the big built Ben to fit into. The car was scaled up to 110% of its real size so that the tall and bulked-up Affleck could sit comfortably and convince Barry Allen to join the Justice League.
Let's look back at some other memorable moments of Mercedes-Benz in movies lately. The list below features blockbuster films where the iconic three-pointed star brand either had a major role to play in the plot or it merely made a special cameo.